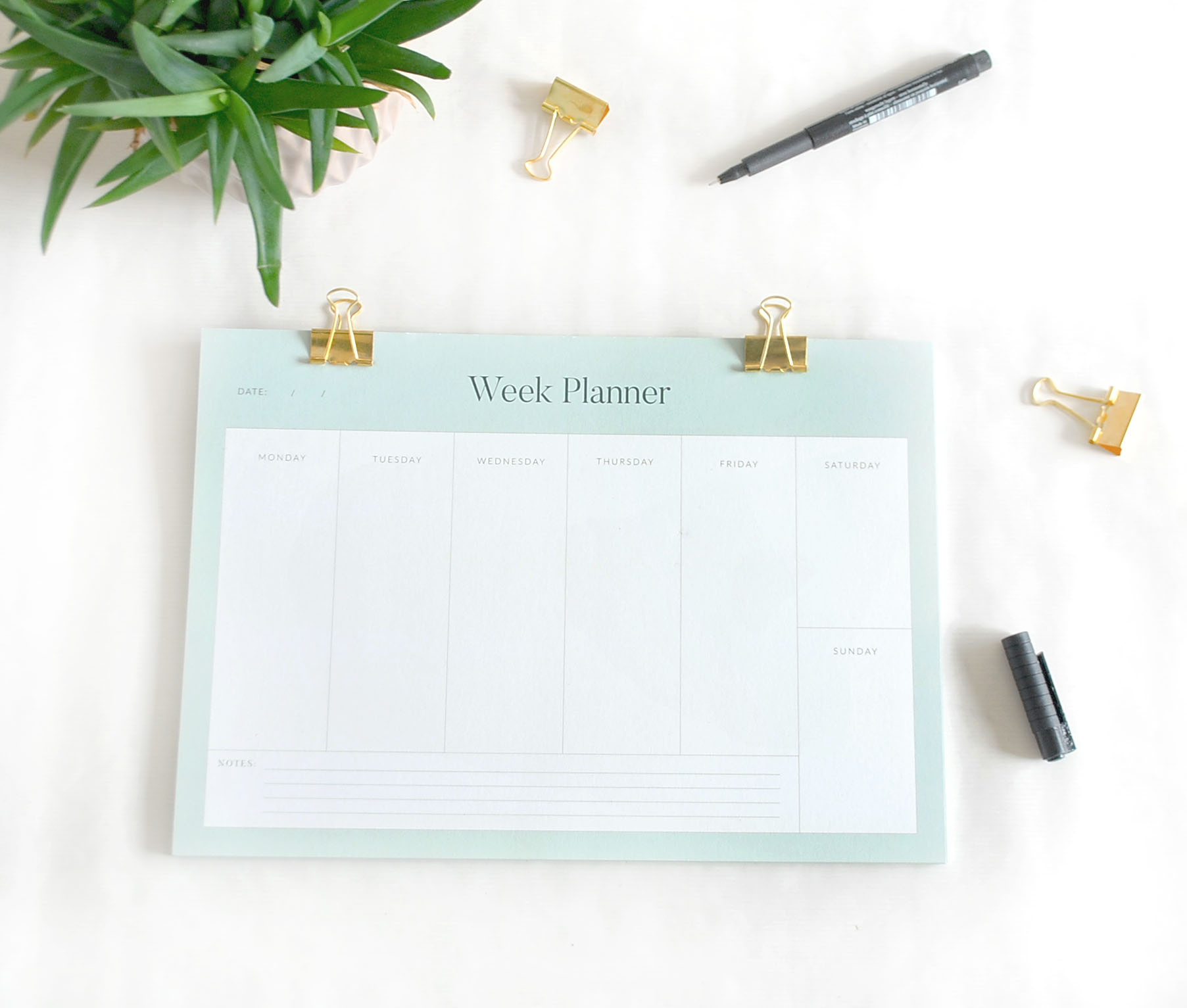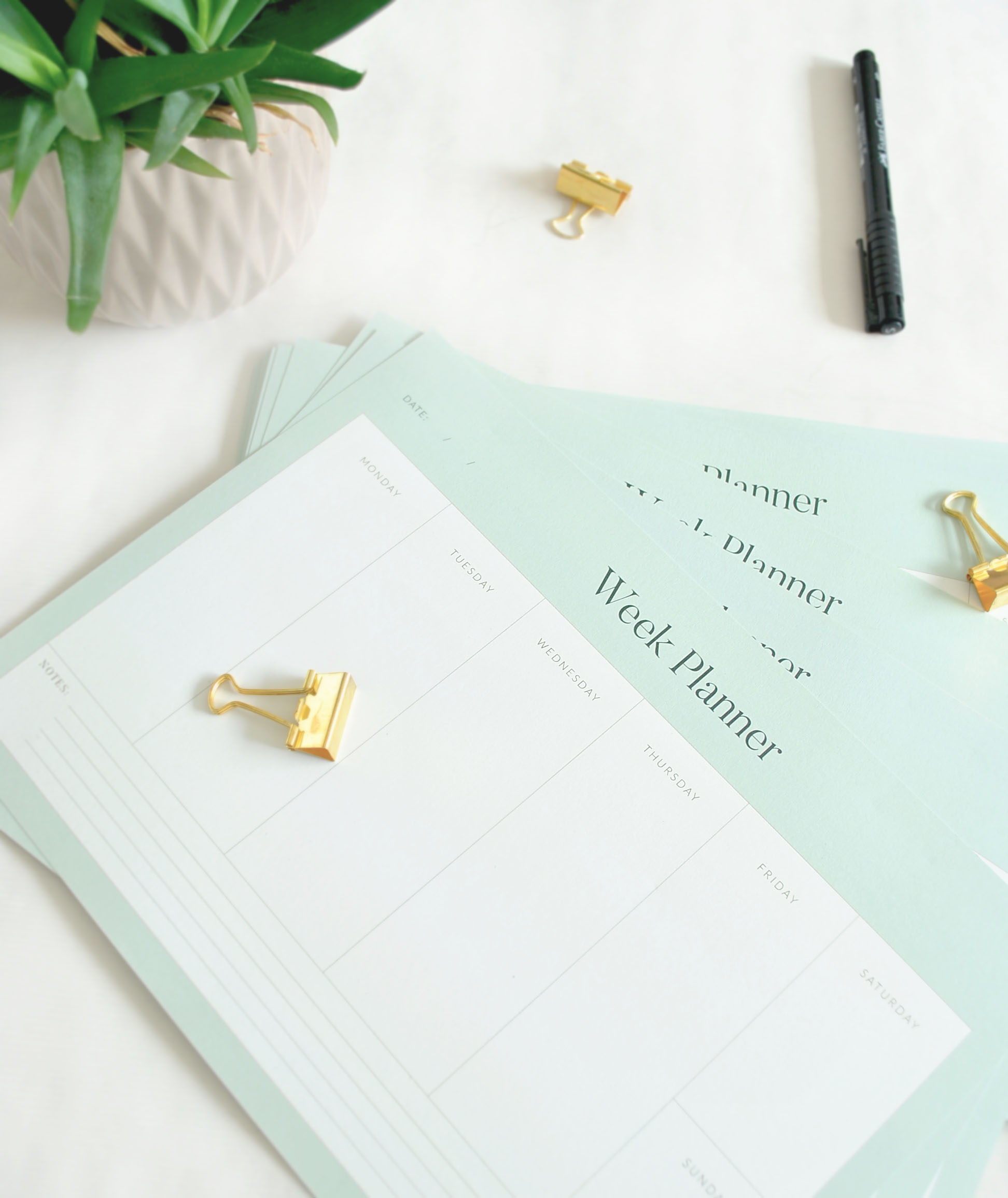 Weekly Planner
Bring harmony to your plans with our Weekly Planner. Our mini binder gives you the flexibility to work from single sheets so that you can plan ahead or as a traditional pad. Whatever your preference it's the perfect way to bring structure to your day-to-day.
With a minimalist, sleek approach to design, our Weekly Planners are ideal for those with a taste for the simple things.
Details
Size: A4 (210 mm x 297 mm)
Paper: 160gsm 100% recycled paper
Pages: 35 single pages
Binding: Mini Gold Binder Clip
Shipping
Each calendar is carefully packed and shipped within the UK and internationally via RoyalMail.
After shipping items can be expected within the following time frames:
UK Standard (2-3 working days) - £1.50
UK Next Day - £6.50
Europe Standard (3-5 working days) - £2.65
International Standard (5-7 working days) - £3.50
Returns
All sales are final and non refundable. Returns will only occur when your order has failed to be shipped to you due to an error on our part.
If you have a query or there is an issue with your order please contact hello@marssaie.com with your order number and order details. We will aim to reply and rectify any issue you may have as soon as possible.